1025 preston rd, Dallas TX 75093
1025 preston rd, Dallas TX 75093
Dallas
Texas
75093
US
Glow up is home to cleaning services that provide house and commercial office cleaning services in TX. If you're in need of any cleaning services at home or office we are just one call away. Contact us and we will take care of the rest.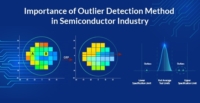 yieldWerx Suite 200 8105 Rasor Blvd Plano, TX 75024
5.11 mi
yieldWerx is a company that offers advanced characterization management solutions for the semicon...